At Hulen Smiles, Implant and Cosmetic dentist in Fort Worth TX, we offer a convenient alternative to dentures or partials to correct the appearance of gaps, crooked teeth, and other cosmetic imperfections. A Snap-On Smile is a custom-made, removable tooth prosthetic that snaps right over your natural teeth.
The Snap-On Smile is virtually invisible and is an excellent solution if you want to conceal your less-than-perfect smile for an upcoming event such as a wedding or reunion. However, it doesn't provide the same strength and durability as permanent prosthetics like dental implants.
Remember that you'll need to visit the dentist's office periodically to have the appliance re-fitted to ensure it's working correctly. Visits to the dentist are generally scheduled every three to four months, depending on the patient's lifestyle habits.
Snap-On Smiles are an affordable alternative to full-mouth restorations. Our dentist can provide you with more information on payment options and financing so you can decide if a Snap-On Smile is right for you.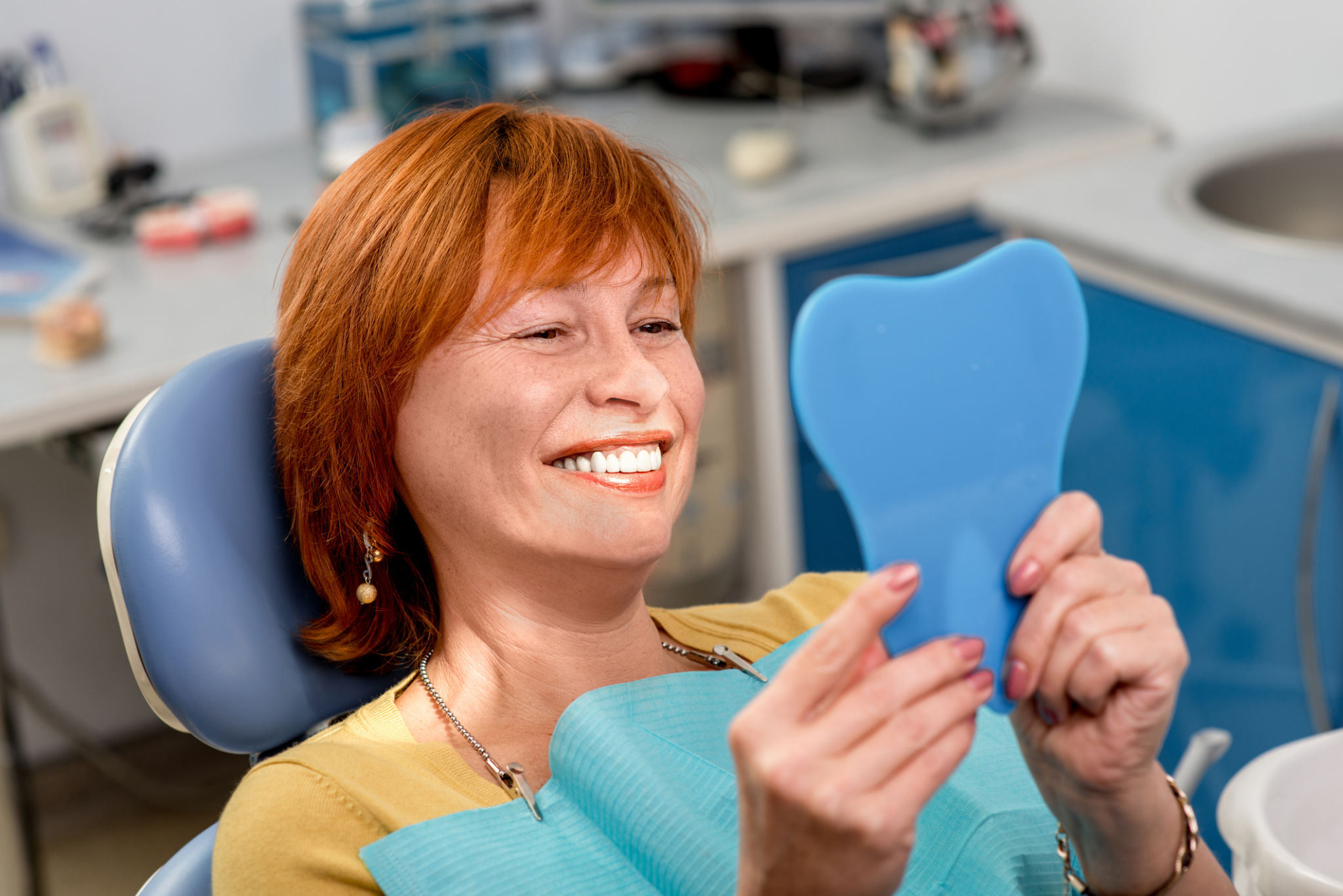 The Benefits of a Snap-on Smile
Improving your self-confidence and self-esteem
Restoring your smile to its beautiful and natural appearance
Allowing you to eat and speak naturally with no need to alter your diet or speech patterns
Helping to prevent the issues that can come along with tooth wear, like tooth decay and gum disease
Avoiding the need for more extensive dental procedures in the future
Is a Snap-on Smile Right for Me?
The Snap-On Smile is a removable, non-invasive device explicitly made with your needs in mind. Made from comfortable resin, the Snap-On Smile is designed to cover gaps or crooked teeth while giving you the bright smile you've always dreamed of.
Once placed in your mouth, the Snap-On Smile can instantly provide you with the beautiful, confident smile you've always wanted without the pain or discomfort that often comes with dental procedures that require drilling, shots, or other oral treatments. Because the Snap-On Smile is removable, you can easily take it out anytime and for any reason. You can simply store it in its case when you are not using it.
Because the Snap-On Smile is made specifically for you, it is designed to fit your mouth perfectly. This means you will not need to worry about your cheeks getting sore from the appliance or about adhesives causing irritation.
With a Snap-On Smile, you can feel free to smile again. This removable cosmetic appliance fits comfortably over your teeth while hiding gaps, stains, and other imperfections. For the best dental care, visit Hulen Smiles, Implant and Cosmetic Dentist, at 6217 Oakmont Blvd, Fort Worth 76132, or call (817) 585-4159 .