Fastbraces are orthodontic appliances that are attached to your teeth. The appliances are made up of a series of brackets attached to the outer-facing side of each tooth using a powerful dental adhesive.
Although they work similarly to a set of standard metal or ceramic braces, Fastbraces have slightly different brackets. These brackets are all linked together by a wire that passes through each of them. The wire is incrementally adjusted to apply pressure to the teeth and progressively rearrange them over time.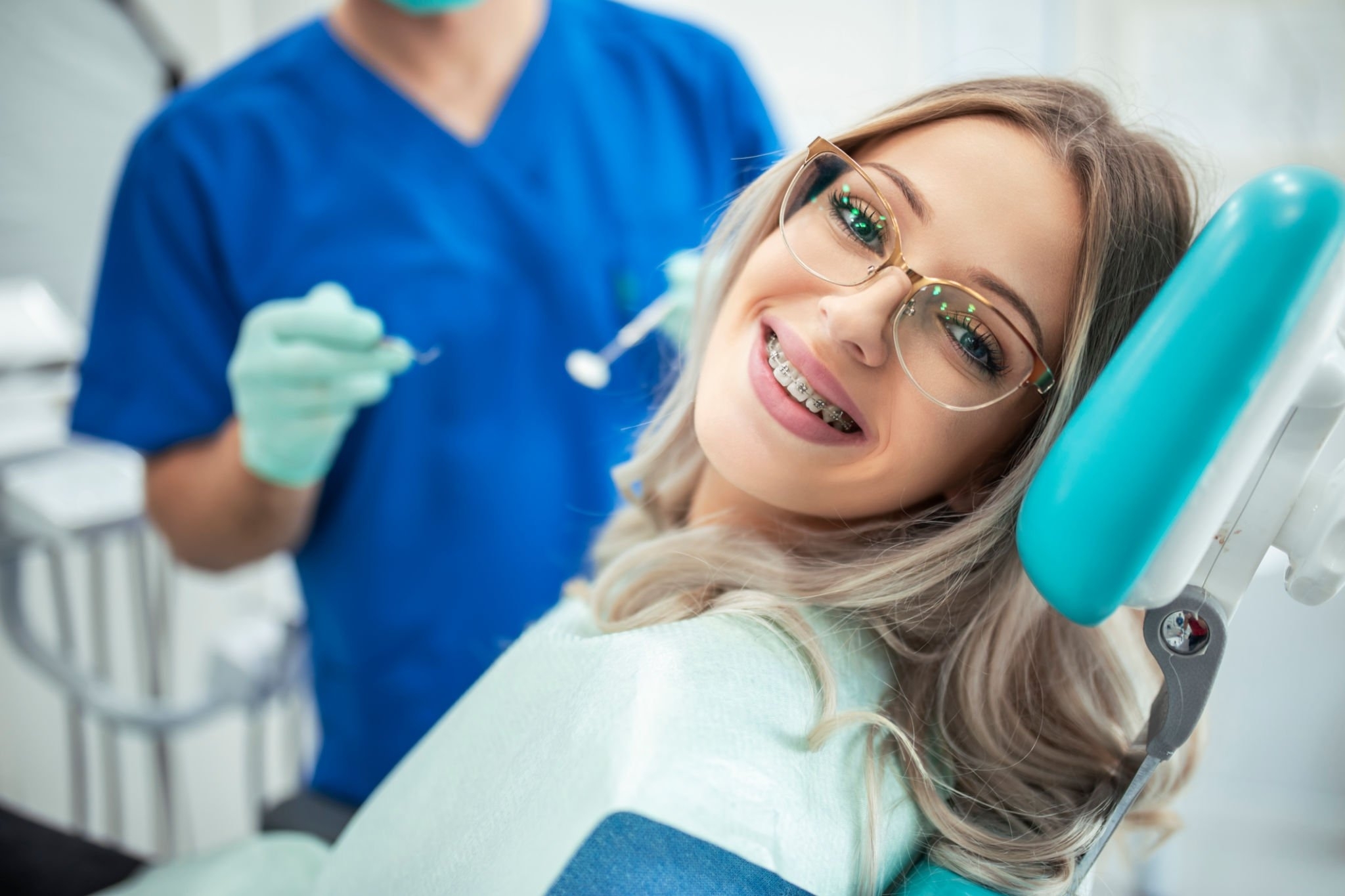 To accelerate tooth movement, Fastbraces use innovative subsonic wave and phototherapy procedures. Compared to traditional orthodontic appliances, Fastbraces deliver results in a much shorter time frame by efficiently applying pressure to the teeth, moving them with less effort and in less time.
How Do Fastbraces Work?
Fastbraces work on the same principle as regular braces, shifting and repositioning your teeth into better alignment. Fastbraces, on the other hand, use a streamlined technique, which includes the placement of specially-designed triangular brackets on the teeth. The triangular brackets are connected to a square-shaped wire that extends down to the base of your teeth.
This square-shaped wire distinguishes the device from typical braces and allows the teeth straightening process to occur faster by moving the top and root portion of the tooth simultaneously.
The Benefits of Fastbraces
Fastbraces treatment is equally as safe as traditional braces treatment. On the other hand, this technique's efficiency and speed provide a few additional advantages. Because you will only be wearing your Fastbraces for a short time, you will not need to visit the orthodontist as frequently for checkups and adjustments, saving you time and money.
Because your teeth will be straightened in less time with Fastbraces, the overall cost will also be less than the cost associated with traditional braces treatment. You'll also have less discomfort and need to visit the dentist in Fort Worth TX office less frequently than during standard orthodontic treatment.
For adjustments, you'll need to come to our dental office every four weeks or so. In addition, you can also choose clear brackets with Fastbraces to make your orthodontic treatment less visible when you smile.
Fastbraces also reduce the risk of tooth decay associated with traditional braces, which make practicing good oral hygiene more difficult.
To learn more about the benefits of Fastbraces orthodontic treatment, visit Hulen Smiles, Implant and Cosmetic Dentist, at 6217 Oakmont Blvd, Fort Worth 76132, or call (817) 585-4159 .