A dental crown is a tooth-shaped cap placed over the portion of the tooth that lies above the gum line. It helps restore a tooth's shape, size, and strength and improve its appearance.
At Hulen Smiles, Implant and Cosmetic dentist in Fort Worth TX, dental crowns are made to match the overall appearance of a patient's teeth, making them an ideal option for enhancing the look of natural teeth. Dental crowns can also be used to help protect broken or worn-down teeth from further damage while also restoring their functionality.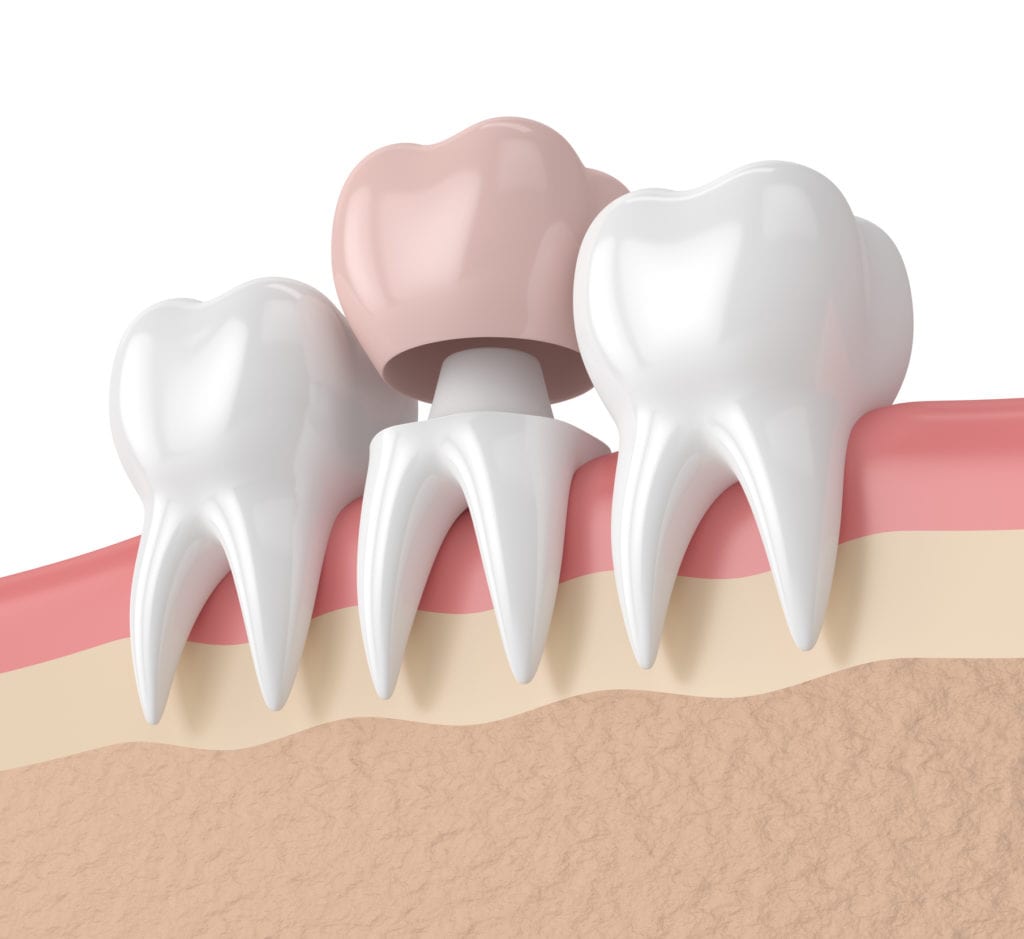 The Dental Crown Procedure
The placement of your dental crown will require two appointments. Our dentist will prepare your tooth for the crown during your first appointment. This involves shaping the tooth so the crown can be placed over it and ensuring sufficient room for it to fit comfortably.
Once the dentist is satisfied with the tooth's shape, they will make an impression of the tooth and send it to a dental lab where the crown will be fabricated. This usually takes one to two weeks. Our dentist will place a temporary crown over your tooth until your permanent crown is ready.
During your second appointment, the temporary crown will be removed and the permanent crown placed over the reshaped tooth with dental cement. The crown should fit snugly in place. However, you may experience mild discomfort from your new crown for a few days after your procedure. This is normal and can be managed with over-the-counter pain medications, should you need them. You should contact our dentist immediately if you have any concerns after the procedure.
The Benefits of a Dental Crown
A crown will restore a tooth to its full function and appearance and will last many years with proper oral hygiene. The benefits of getting a restoration like a crown are immediately noticeable as it allows you to eat and speak without pain or discomfort.
Crowns are custom-fitted tooth prosthetics and therefore look natural. They are also versatile as they can be placed over a damaged tooth to improve its shape and size or restore its structure and strength but can also be used to replace missing teeth.
If you are interested in getting a crown or finding out more about the benefits of dental crowns, contact Hulen Smiles, Implant and Cosmetic Dentist, at
(817) 585-4159 or visit us at 6217 Oakmont Blvd, Fort Worth 76132 and schedule an appointment.